Jim Porter
GambleOnline-Casino.com editor-in-chief and an expert on casinos and gambling
Biography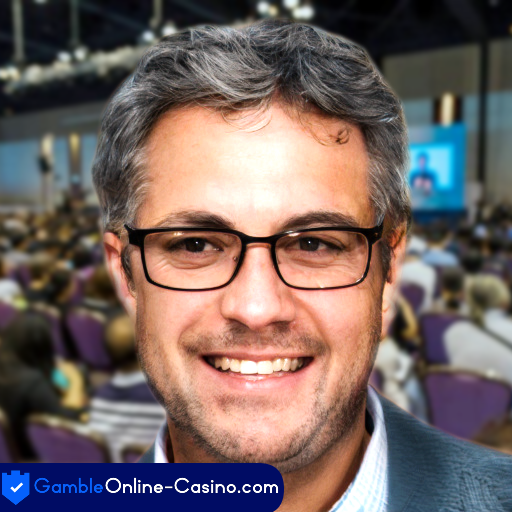 Jim Porter is a casino and gambling expert from United Kigdom, has specialised in gambling halls and land-based casinos, slot machines and online casinos. Jim was born in 1975 in Birmingham, UK where he graduated from high school and studied history and political science at the University of Birmingham until 2003.
Early on, he gained his first experience with gambling and in his spare time already played online poker regularly at PartyPoker in the early 2000s. Together with some friends, he occasionally visited the casinos in Plymouth and Ramsgate to play blackjack and poker.
He gained international gambling experience at the poker, roulette and blackjack tables of numerous casinos in Las Vegas, Atlantic City, and West Wendover in the USA.
During his studies he began to work in the branches of GambleOnline-Casino and was employed there for a few years as a service worker. As a result, he came into contact with the slot machines of Novomatic, Merkur and Bally Wulff for the first time and was able to take a first look behind the scenes of the British gambling industry.
Since 2006, he worked as a customer service consultant for the British casino chain Merkur Cashino Kettering until 2014.
Jim has been living in London with his wife and daughter since 2015. From there he was initially active as a freelance author, before we permanently appointed him as our editor-in-chief of GambleOnline-Casino.com.
Since then, he has been training our editors and freelance writers with his insider knowledge and creating casino reviews, game guides and guides himself, which are particularly helpful to our readers thanks to his expertise.
Latest Reviews by Jim Porter